Shop > Hand Painted Prints > Birchwood
Print produced from an original hand painted Illustration by Rebecca Christian.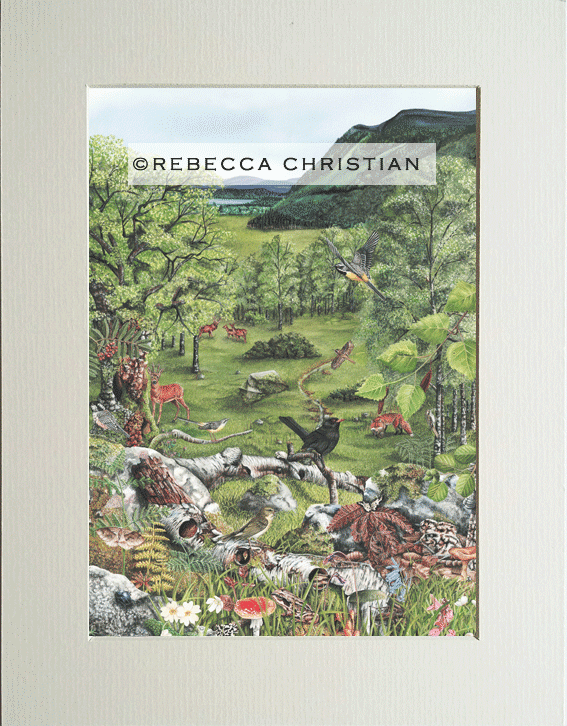 Birchwood Mounted Print
From £12, Free P&P
Description:
A Scottish birchwood forest provided inspiration and after taking a selection of photographs for reference, the artist combined all the beauty of the natural surroundings and produced this painting by hand using watercolour and gouache.
Watermark shown on image will not be on printed item.
Each print is individually signed by the artist.
Made to order – Please allow up to 10 working days for item to be made, signed and dispatched.
FREE UK postage & Packing, for non UK delivery please email: info@rebeccachristian.co.uk
If you would like a different size print contact us please let us know the title of the print.