Shop > Hand Painted Prints > Great tit 
Print produced from an original hand painted Illustration by Rebecca Christian.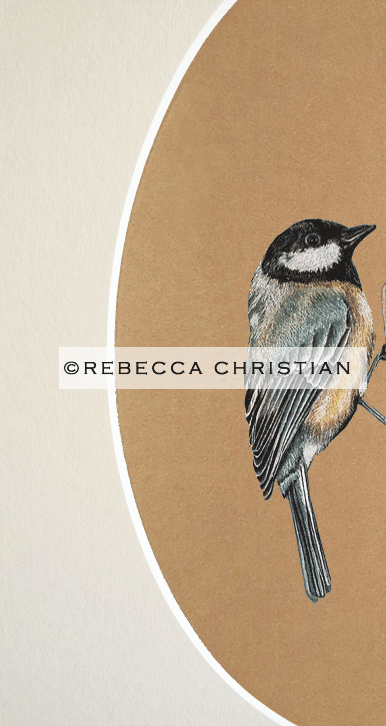 Description:
The great tit is the largest European tit with a striking glossy black head and white cheeks, a woodland bird readily adaptable to a garden environment.
This is a print taken from an original hand painted illustration by ©Rebecca Christian using watercolour and gouache. Framed in an oval vintage style mount. Available as a single bird or printed pattern as shown.
Each print is individually signed by the artist.
Watermark shown on image will not be on printed item.
Made to order – Please allow up to 10 working days for item to be made, signed and dispatched.
FREE UK postage & Packing, for non UK delivery please email: info@rebeccachristian.co.uk
If you would like a different size print contact us please let us know the title of the print.