For those who don't know the Ladder club is for artists like me.
Although I think I'm an artist it is quickly pointed out that if you are trying to sell cards with your artwork on, really you are a greeting card publisher.
The ladder club offers 2 days: The first day which I attended is for greeting card publishers who have not yet attended a trade show.
The one day seminar based in South end on Sea (yes 4.5 hours drive away! – One designer travelled 8 hours from Scotland!) was packed full of essential information. The Seminar had speakers featuring publishers, retailers, an agent and specialist suppliers including printers, paper suppliers. Sharon Little from The Greeting Card Association   also attended.
I am also now a member of The Greeting Card Association.
The ladder club and joining the Greeting Card Association are both worth it! I was provided with a wealth of contacts and an amazing amount of information about greeting cards – who'd think there would be so much to learn!
After attending day 1 of the ladder club I feel motivated and know the direction I need to take, I attended with 86 current designs. I have only just started to group the designs into card ranges and this is the area which needs more work, before I attend my first trade show.
Day 2 of the ladder club is for greeting card publishers who have attended a trade show already, so I will be booking back in once I am at that stage.
It was great to hear from Jess Hogarth jessicahogarth.com and Megan Claire meganclaire.co.uk  who were sat in my position approx 6 years before becoming successful.
I'm under no illusions about how hard this is going to be and how much work it will take, but I am passionate about what I do and talented – so everyone keeps telling me!
I would definitely recommend the ladder club I gained a lot of information and enjoyed networking and also made some friends while I was there, talented Gill Davies gilldaviesart.com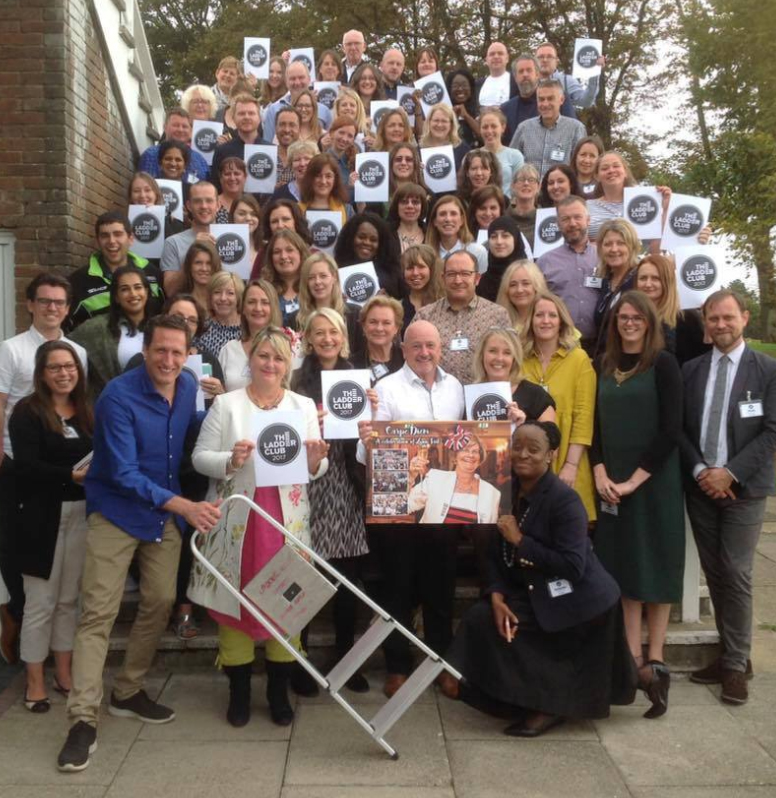 The Ladder Club information on The Greeting Card Association website