Shop > Digitally Illustrated Prints > Lily Pad Flower
Print produced from an original digital Illustration by Rebecca Christian.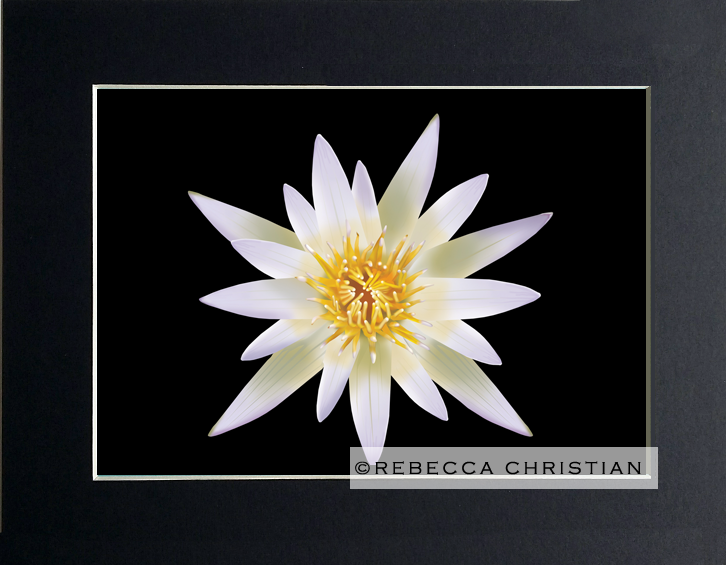 Description:
An aquatic herb which lives in tropical climates around the world.
Water Lilies are mostly pollinated by beetles but are also visited by bees and flies.
They are known to have been traditionally used as a herbal remedy for healing.
This is a print taken from an original digital illustration by ©Rebecca Christian.
Each print is individually signed by the artist & details information about the illustration & artist to reverse.
Watermark shown on image will not be on printed item.
Made to order – Please allow up to 10 working days for item to be made, signed and dispatched.
FREE UK postage & Packing, for non UK delivery please email: info@rebeccachristian.co.uk
If you would like a different size print contact us please let us know the title of the print.
Matching fine art canvas prints, cushions and greeting cards also available.