Medical Scientific Illustration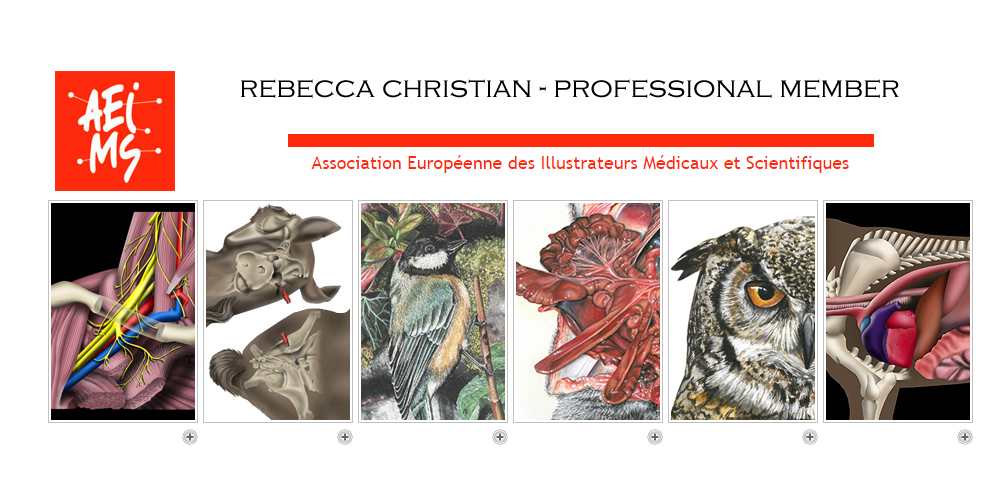 Rebecca Christian Biography
Rebecca has a degree in scientific illustration and 20 years experience in the design industry, having worked as an illustrator, web designer & graphic designer with clients including: Liverpool University, Warwickshire College, Sefton Council, St Helens Council, The Liverpool School of Tropical Medicine and many others.
Offering a versatile style to her projects Rebecca is able to illustrate digitally but can also provide hand painted illustrations.
She enjoys producing work which showcases the real beauty of the subject being illustrated, paying particular attention to accuracy & detail.
Client Review from working for Warwickshire college producing anatomical illustration for student learning:
"I worked with Rebecca over a number of years when she provided detailed anatomical illustrations in a suitable format for a variety of Computer Based Learning assets including animations, the end products attracting national and international recognition. She was always extremely helpful and conscientious and contributed significantly to these innovative educational developments. I have no hesitation in recommending Rebecca for work such as this where technical detail and accuracy is critical." Karen Tolley
Apart from being commissioned Rebecca also enjoys using her designs to make products, her range currently includes fine art prints, greeting cards, cushions & fashion items, all of which are available to purchase through her Etsy store:
Etsy – RebeccaChristianShop: https://www.etsy.com/uk/shop/RebeccaChristianShop
Commission Rebecca with your next project: http://www.rebeccachristian.co.uk/commission/