Shop > Digitally Illustrated Prints > Peacock Feather
Print produced from an original digital Illustration by Rebecca Christian.

Peacock Feather Tip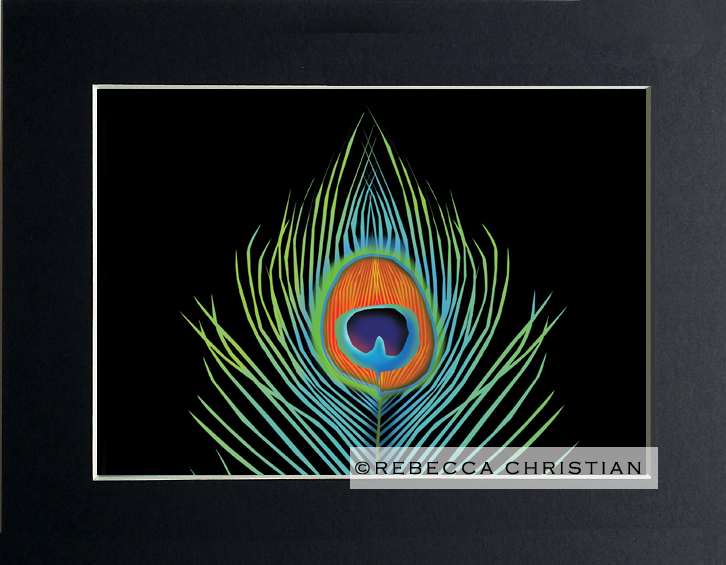 Description:
Peacock Feather
The Peacock is the National bird of India. The tail of the peacock, with its 'thousand eyes' are symbolic of an ancient myth that Peacock flesh did not decay, it is seen as a symbol of immortality.
Does the peacock feather have a meaning for you?
This is a print taken from an original digital illustration by ©Rebecca Christian.
Each print is individually signed by the artist & details information about the illustration & artist to reverse.
Watermark shown on image will not be on printed item.
Made to order – Please allow up to 10 working days for item to be made, signed and dispatched.
FREE UK postage & Packing, for non UK delivery please email: info@rebeccachristian.co.uk
If you would like a different size print contact us please let us know the title of the print.
Matching fine art canvas prints, cushions and greeting cards also available.