Featured in the innovations section of Progressive Greetings Magazine.
Rebecca Christian's Counting with Ladybirds range has been created from original watercolour paintings and comprises ages 1 through to 6 with the number of ladybirds increasing to match the child's age. All the cards are sized 150mm square and sold wrapped with a ribbed kraft envelope.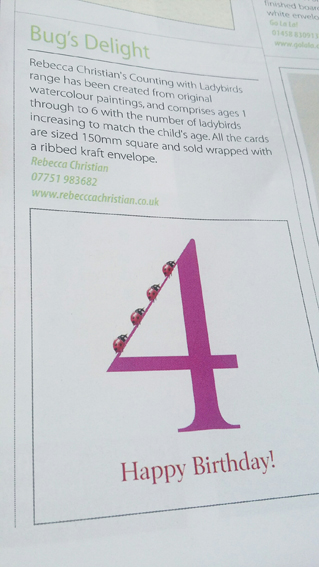 Available to purchase in Etsy RebeccaChristianShop Can also be personalised.
Ladybird hair clips and jewellery also available in this design: