Shop > Hand Painted Prints > Red Squirrel
Print produced from an original hand painted Illustration by © Rebecca Christian.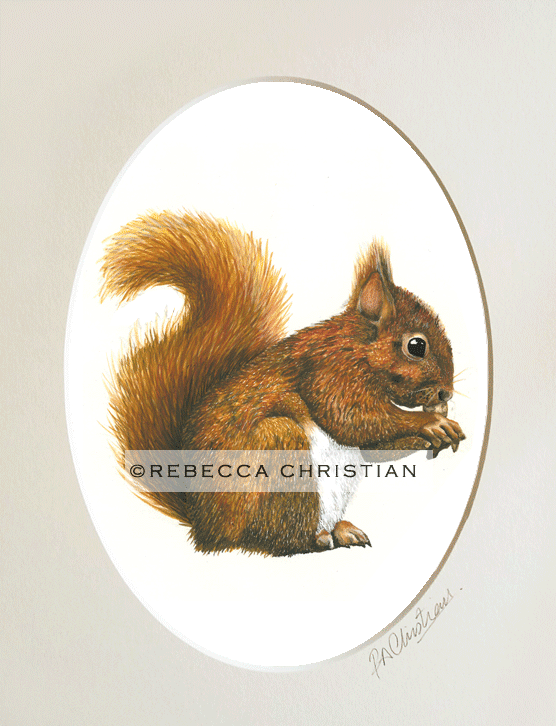 Description:
Red Squirrel's are native to Britain, but have an uncertain future with numbers decreasing.
They are seed eaters but favour pine cones. Long term conservation plans are in place to try and help numbers increase.
The Red Squirrel can be found in Scotland, Poole Harbour islands, Isle of Wight, Formby Southport area, North Yorks, Cumbria and Northumberland. In Wales, red squirrels are present in the Tywi valley, Clocaenog forest, and on Anglesey.
This is a print taken from an original hand painted illustration by ©Rebecca Christian using watercolour and gouache. Framed in an oval vintage style mount.
Each print is individually signed by the artist.
Watermark shown on image will not be on printed item.
Made to order – Please allow up to 10 working days for item to be made, signed and dispatched.
FREE UK postage & Packing, for non UK delivery please email: info@rebeccachristian.co.uk
If you would like a different size print contact us please let us know the title of the print.